In Shenzhen, Dafen Oil Painting Village is a cultural landmark of the city!
In China, Dafen is the "National Cultural Industry Demonstration Base"! In foreign countries, more than 60% of the oil painting market works come from Dafen Village.
The founder of the halo and honor of Dafen Village is the painter Mr. Huang Jiang.
He is known as "China's Da Vinci", "Godfather of Dafen Oil Painting", and was elected as "Lifetime Honorary President of Cultural Industry Association". A number of central leaders have visited and inspected, and they have been interviewed by major media such as France and Japan.
Difficulty starting a business
Mr. Huang Jiang, who is nearly 80 years old, is the founder of Dafen Oil Painting Village. His ancestral home is Guangdong. He likes literature since he was a child and admires Balzac very much. After moving to Hong Kong, he began to come into contact with art. In 1980, Huang Jiang began to move his art training to the mainland, and successively traveled to Jiangmen, Fujian and other places, and finally settled on Shenzhen as his "base".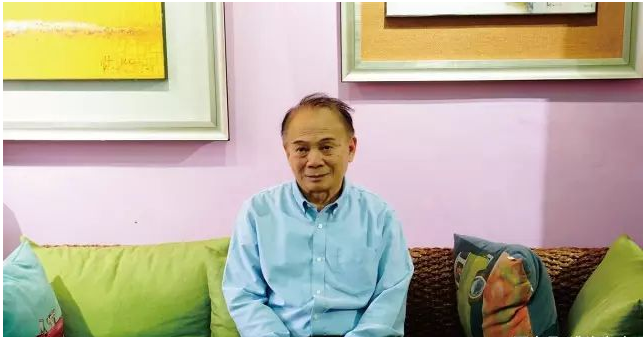 After several inspections, Huang Jiang set his sights on the desolate and dilapidated Dafen Village at that time. At that time, there were only a dozen or so painters who followed Huang Jiang to Dafen to "pioneer the wilderness". Together with Huang Jiang, they started the development of Dafen's oil painting industry.
In the first days, he braved the sweltering heat to run the market, find business, and often travel to and from Hong Kong to pull orders. In order to meet the deadline, he and the painter worked overtime all night.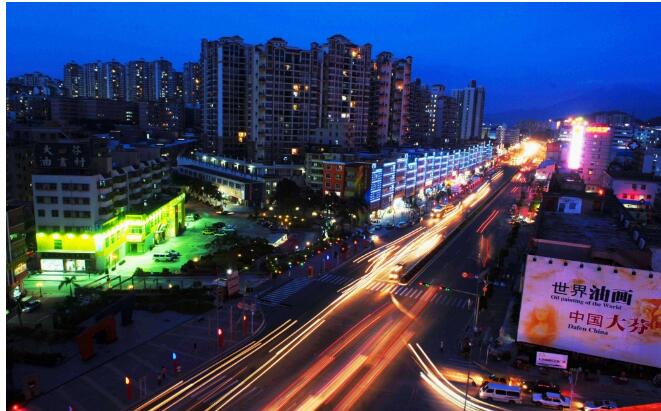 Around 2000, the concept of "cultural industry" was first proposed at the national level, and Shenzhen also established the development strategy of "building a city with culture", which brought unprecedented opportunities for the development of Dafen. The government began to invest a lot of money to improve Dafen. environmental hardware facilities.
After a series of "big moves", Dafen bid farewell to the era of black and white and plain color, and built art plazas, art exhibition halls, galleries, etc., and became a "European oil painting village" in Shenzhen. Dafen Village's oil painting industry is also under the government's control Gradually get on the right track with support and grow stronger and stronger.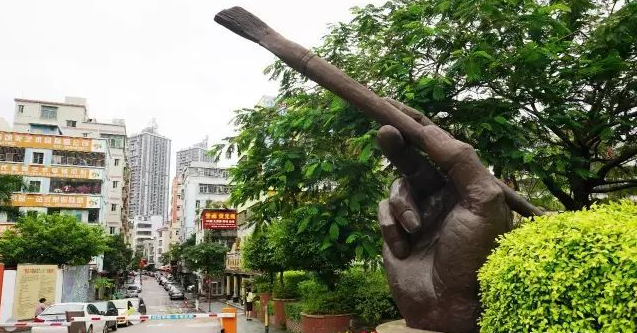 artistic brilliance
In 2004, Shenzhen held the first cultural expo, and Dafen Oil Painting Village, as the only branch venue, carried out a thousand people's oil painting creation and performance activities, which excited the Dafen people at that time and became the most memorable after Huang Jiang came to Dafen. profound event.
This year, Dafen Village has 243 gallery stores, nearly 3,000 painters, and the sales of paintings have exceeded 100 million yuan. "The Conversation Show.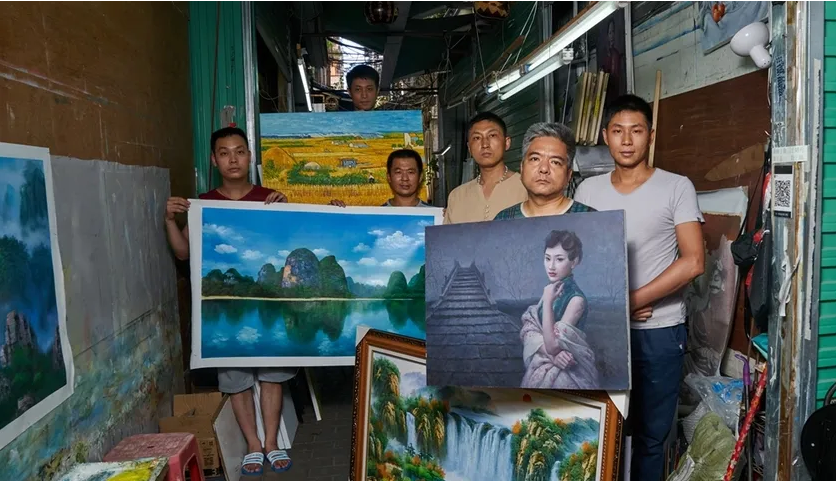 Subsequently, the Dafen Art Industry Association was established. Under the leadership of Huang Jiang, Dafen has gradually embarked on a diversified and sustainable development path of "original + market", and has also cultivated more and more outstanding original painters.
During the "First Shenzhen Dafen International Oil Painting Biennale", 264 fine oil paintings from 56 countries and regions were exhibited on the same stage, attracting many well-known international artists to participate in and visit the exhibition. This "Biennale" integrates international , academic and artistic as one, marking the Dafen Oil Painting Village has entered a new era.