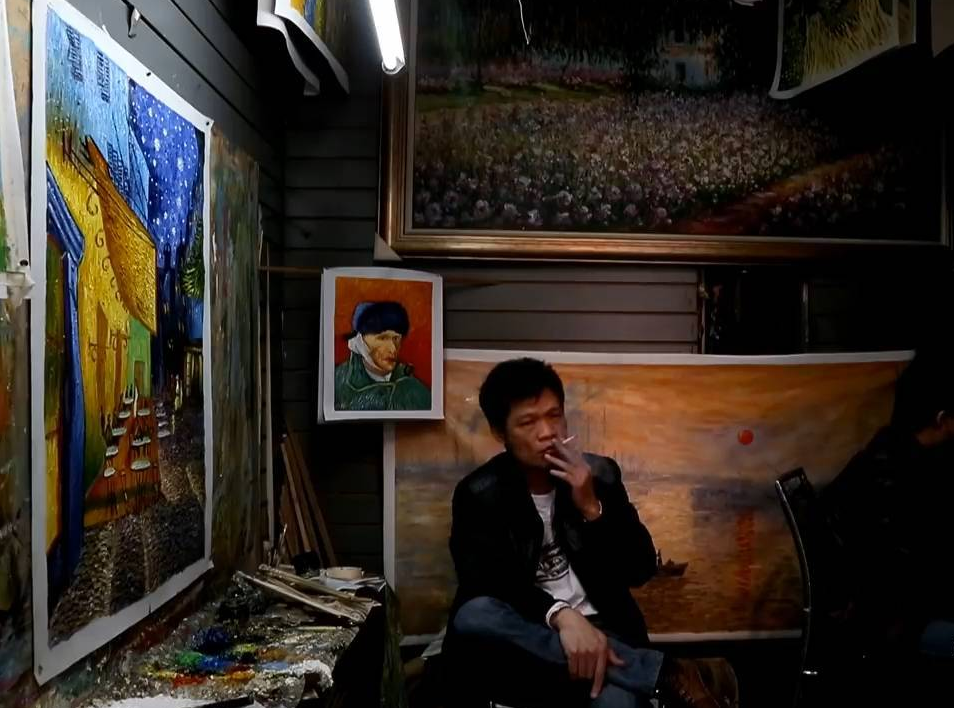 In the early 2000s, around 70% of the imitation paintings on the global market were produced in Dafen Village, making it a world-renowned "European oil painting town."
During his lifetime, Van Gogh only sold one artwork and was unable to change his own life through his creations. However, he inadvertently changed the lives of a group of painters in Dafen, a southern Chinese city, a century later.
From Shenzhen Buji to Amsterdam, Zhao Xiaoyong, a Dafen painter who had been copying Van Gogh for 20 years, was amazed when he saw the real Van Gogh paintings in the Van Gogh Museum in the Netherlands. He realized that despite copying 50,000 Van Gogh paintings, it still could not compare to the value of an original work of art.
This "shortcoming" not only refers to the price, but also reveals the priceless value of originality. Creation is a kind of activity that starts from nothing and creates something new, and cannot be compared with copying or imitation.
Zhao Xiaoyong's European trip brought him an enlightening experience, but he still had to face a more complex reality when he returned to Dafen. Should he continue down the path of copying and imitation or open up a new path of originality? Unexpectedly, Zhao Xiaoyong proposed to build a Van Gogh replica museum in China.
This idea may seem "shanzhai," but the documentary director of "Chinese Van Gogh," Yu Haibo, believes that it has its merits. The openly high-quality imitation is different from the fake and shoddy counterfeits. The former is a humble recognition of the value of the original work, and builds a bridge between the cold and distant world of master art and the aesthetic taste of the general public.
"Chinese Van Gogh" reflects the spiritual journey of the group of Dafen painters during the turbulent era of globalization. However, in reality, Dafen Village has a more diverse and complex ecosystem.
There are currently over 1,800 galleries and art institutions, more than 60 well-known enterprises, and about 8,000 oil painting professionals in Dafen Oil Painting Village, with an additional 20,000 people working in surrounding communities. Today's Dafen is not just about oil painting. Various forms of art and business models can coexist harmoniously. Supporting services such as framing, logistics, and art material, as well as the development of art derivatives, oil painting experience, and art education, complement each other along the entire industry chain.